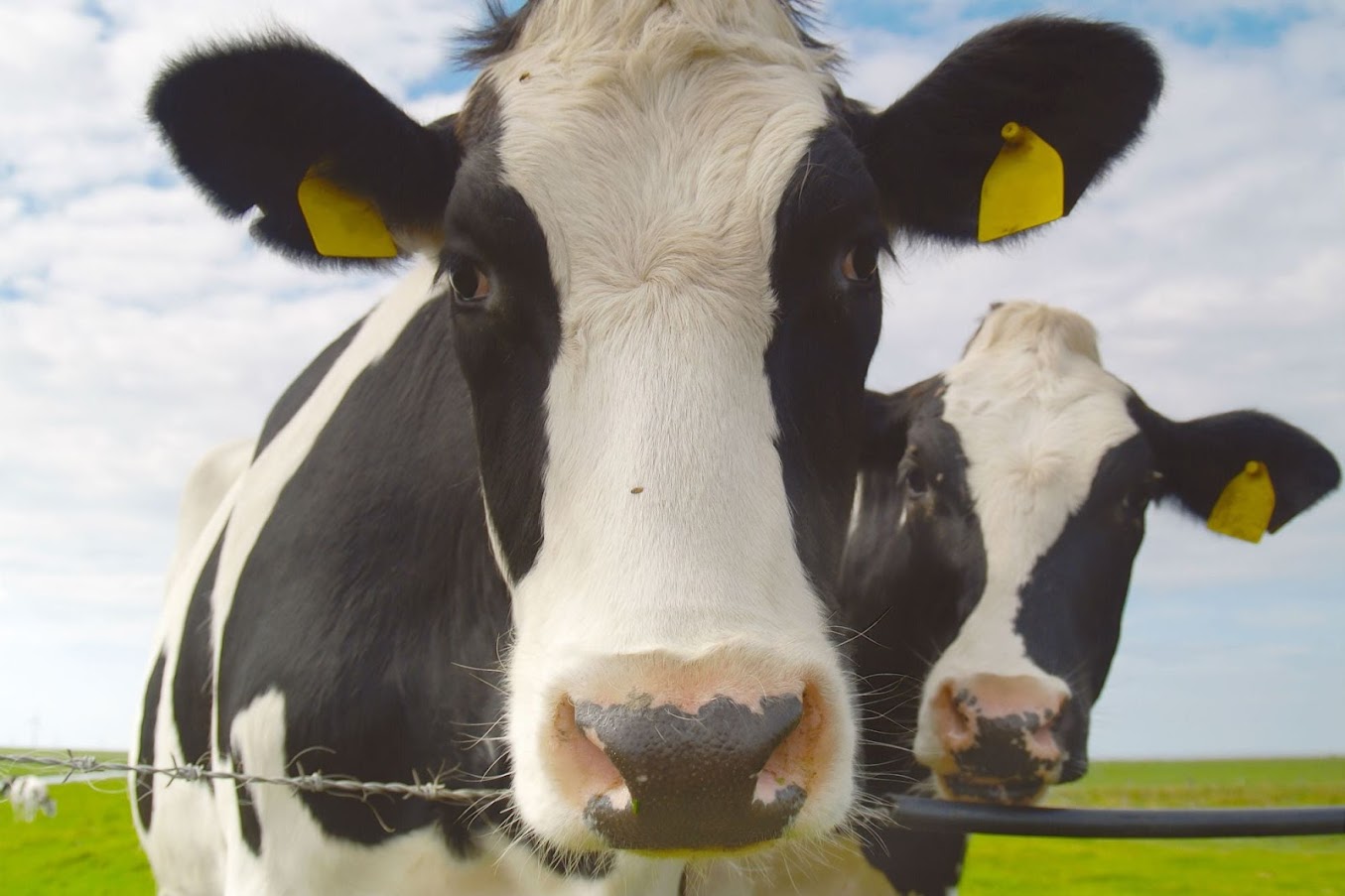 Cattle Tags Electronic ID Reader / RFID Reader Integration
Livestock farming is essential in providing a rapidly growing human population with an adequate amount of food. 
Because of the large scale of operations that fall under running a cattle farm, adopting an efficient management technique is crucial. One way to enhance farm management is by using cattle identification.
Cattle identification enables farmers to identify and observe each animal in the herd through ear tags. Modern technology has revolutionized cattle identification by introducing electronic ID (EID) cattle tags and RFID (radio-frequency identification) cattle tags. These EID tags are minuscule enough to be secured in an animal's ear and are manufactured to last for the duration of the animal's life. 
So, how do EID cattle tags help farmers manage their cattle? The answer lies in the use of electronic ID readers/RFID readers. Each EID tag has a 15-digit-code that can be scanned by an EID/RFID reader. The reader then transfers this scanned information to a portable device or a central software that acts as a centralized location for data regarding every animal on the farm.
Integrating this technology into cattle management has also allowed livestock farmers to keep up with the latest trends and maintain their competitive edge in the ever-changing agriculture industry.
What are Cattle Tags Electronic ID Readers/RFID Reader Integration?
Cattle tags electronic ID (EID) readers/RFID reader integration are devices that scan the 15-digit-code unique to each tag and transfer data regarding the animal to the farm's central software. The EID readers act quickly and accurately so that farm-owners are kept informed about the cattle on their land with real-time updates. 
The latest EID and RFID reader integration boasts one of the highest memory capacities. This means that multiple 15-digit-pins can be scanned and saved on the device and then later downloaded onto the farm's central database. 
Cattle tag readers can either be portable or stationary. Portable readers can be in the shape of wands that can scan ear tags when waved in front of them. A simple wave allows data to be collected from the code and transferred to the farm's main software. Portable readers are the most effective at providing real-time updates. 
Stationary tag readers can be installed in gates for cattle enclosures as well as cattle weighing scales. Information is retrieved, stored, and then transmitted by these readers to the farm's main software through cloud-based systems.  
What is the Importance of using EID Tag Readers/RFID Reader Integration?
EID tag reader/RFID reader integration's importance to modern-day livestock farming cannot be emphasized enough. Tag readers collect information from EID tags and RFID tags and then transfer that information to the farm's central system.
 Not only is this method less costly and time-consuming than manually extracting and recording information, but it also has a smaller margin of error, making it more accurate. 
Along with this, data can be transmitted instantaneously to the farm's software through EID tag readers. These real-time updates are a great way to ensure that farm managers are well-informed and hence capable of making the right decisions in less time. 
Using EID tags to oversee each animal on the farm is also a safer option than physically keeping a check on all the animals. This is because EID chips can be fit into the animal's ear and they generally stay in place throughout the animal's life, unlike a paper or plastic tag that may fall out. This means that data related to cattle is available at all times and its security is also guaranteed. 
EID tag readers are also important because they are portable and easy to use. Animal data can be extracted with a simple scan and technology or paper records do not need to be continuously carried by professionals on the farm while working. 
EID tag readers can also sync with software like CattleMax so that all scanned data can be processed immediately. The extracted information can be used to keep an up-to-date record of cattle location, medical history of animals, and financial costs in running the farm. This data set can then be analyzed to determine factors involved in maximizing productivity and profitability so that farmers can focus on them. Along with this, any weaknesses in data, like the presence of diseased animals, loss of inventory, or animal authentication problems can be identified and worked upon.
EID tag readers ensure animal traceability throughout the farm. Not only is this a foolproof way of surveillance, but it also helps manage cattle disease outbreaks. As mentioned above, any sick animal can be instantly identified and then traced and quarantined.    
Thus, EID tag readers/RFID reader integration is crucial for successful livestock management.
What are the best EID Tag Reader/RFID Reader Integration Software for Cattle in 2022?
To maximize the benefits of EID/RFID cattle tags, you need to find EID tag reader/RFID reader integration software that caters to needs specific to your cattle tags and your farm's management. 
Some of the most important factors to consider when buying a cattle tag reader is the durability of the device, the ease with which it can use, its information storing capacity, and its ability to connect to Bluetooth and WIFI to ensure smooth data transmission.  
Here we have compiled a list of some of the best EID tag reader/RFID reader integration software in 2022 along with its pros and cons so that your journey to finding a device that is personalized to your needs is made easier. 
This EID tag reader is a portable wand with a huge storage capacity of up to one million animal records. Along with this, the device has a lithium-ion battery that can last for 12 hours, even while the tag reader is being used continuously.
The device can track the entire pedigree of an animal, as well as relevant data like its weight, age, gender, and food intake. All of the recorded information is presented on a colored screen with notifications that indicate the records that have been read.
The wand offers an interface that enables you to make changes to records while on the farm. This ensures that all information is up-to-date and prevents the hassle of carrying computers, pens, and papers on the field

The device can sync with a desktop and data can easily be transferred to computers

Multiple animal features can be recorded, ranging from weight, health, diseases, and pedigree to food intake and potential pregnancy
The device may be considered a bit expensive at USD 1245
This device is unique because of its pistol-grip structure. It boasts a large screen with colored options for records. It is highly customizable as entered data can be edited at any time and its presentation can be altered.
The Gallagher HR5 allows you to scan cattle ear tags and record information in real-time. The device also comes with Animal Performance Software already integrated into its system.
It can connect to Bluetooth and the connectivity process is simple

Data can be entered in different formats, making the app more customizable

The device provides information about birth complications of any animal
The device may work slowly 

Users may find customer service to be inadequate
This device has a large LCD screen that is fully visible even in bright sunlight. It also has an in-built keyboard for easy entry of data. 
Along with this, the portable cattle tag reader has an option for setting up notifications whenever an animal is to be culled or to receive medical attention.
The device is customizable and up to 15 categories of data can be recorded for one animal.
The device has a rechargeable battery

It can be used wirelessly

It can link with mobile devices via Bluetooth and information can be shared on your phone
The device is not waterproof
Conclusion
Running a cattle farm means you are almost guaranteed to be using cattle ear tags. EID tag readers/RFID reader integration is an essential tool in fully utilizing the use of cattle tags. Not only will these devices ensure that accurate information from the field is instantly shared with your farms' control center, but they will also cut down on management costs, as well as save time and manual labor.
The type of device you use depends on the type of cattle ear tags you use as well as your farms' general managerial system and available resources. Luckily with the variety of devices available in the market, ranging from stationary to portable, you are sure to find one that matches your individual needs.