Indoor Farming Made
Efficient with AgriERP
AgriERP is a vertical farming management software developed to provide Agri-tech innovators and growers with technological excellence.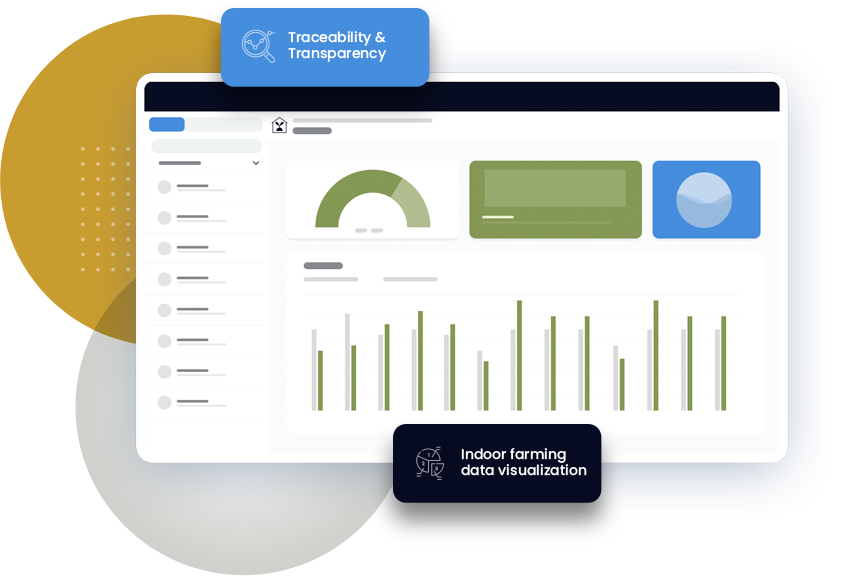 Indoor Farming management software
leading
Indoor Farm management software

system for growers of fruit and vegetables.
AgriERP's research into the needs of AgriTech companies has led it to develop software that is tailored for indoor farming businesses. For this, we conduct deep analysis on real-life problems faced by farmers and customers in vertical agriculture, greenhouses or any other indoor farming facility.
With AgriERP, you can manage your indoor or vertical farm remotely and get key insights into plant, vegetation and crop growth. Our indoor farming software enables automated control that collects data in real-time and arranges it into meaningful reports so that you can take instant action!
AgriERP is a bridge between your Indoor farm management and control software. It combines the two, allowing you to fine tune every aspect of operations on-site at once without going back through tedious data entry or GIS mapping — giving farmers all they need for making quick decisions!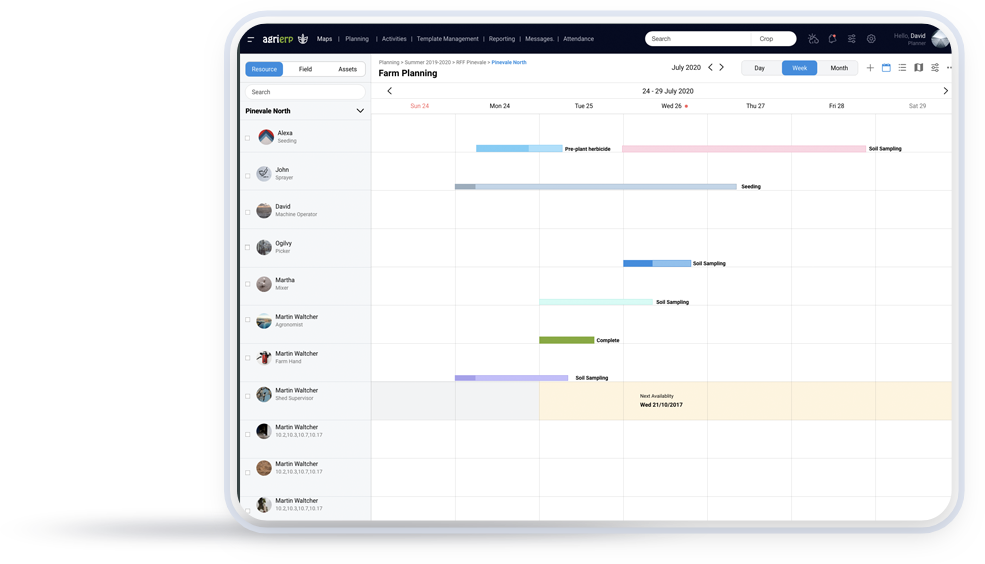 How does AgriERP help in Indoor Farming
Our Indoor Farming EPR powered by Microsoft Dynamics 365 provides a comprehensive system for corporate and individual farmers for keeping track of all the farm activities be it labor, distribution or expenses.

Full-cycle
indoor farming software
Vertical farming with AgriERP paves a way to maximize your land yield and reduce costs. You can have complete control and knowledge of your farm through timely notification of your crop life, key metrics and watering cycle.

Integration of ERP with
AI & Sensors
The integration between IoT and AgriERP allows for the collection of data to be integrated into AI-based platforms that can help vertical farming operations with their analytics.

Dashboards &
data visualization
Observing produce at a glance on user-friendly dashboards, visualizing information for easy decision making and building comprehensive histograms are just some of the features available with our indoor farming software.

BI for growing
recommendations
AgriEPR is a revolutionary new platform that allows for better plant health management through the use of artificial intelligence and machine learning algorithms. The data analysis provides insight into how climate factors can affect crop growth, leading to higher yields while reducing costs associated with production.

Scheduling &
Calender
Keep your indoor farm on track and avoid forgotten or duplicated tasks with AgriERP. Create schedules for harvesting, sowing & watering the crops easily! You can create multiple calendar events and assign them to relevant employees and workers in the farm.

Work Crew Communications & Activity Tracking
AgriERP is the perfect solution for a connected team. With it, you can monitor your work-force in real-time, check productivity and assign tasks accordingly!

Traceability & Transparency
AgriERP is a powerful tool that makes food safety simple. With AgriERP, you can view where any given product came from right down to its block and employee responsible. AgriERP contains detailed traceability reports based on your needs when incidents or recalls happen in order meet regulatory compliance.

Comprehensive Support
If you need support, our team is happy to help! We will jump on board and use whatever resources are available. Whether it's a quick question or implementing an entire new system for your farm; we make sure that all questions get answered immediately so there's no wasted time trying solutions out by yourself when someone could do it in minutes instead.

Integration of ERP with
AI & Sensors
The integration between IoT and AgriERP allows for the collection of data to be integrated into AI-based platforms that can help vertical farming operations with their analytics.
Request your free private demo now!
Let our expert staff walk you through the AgriERP system, and answer any questions you have.
AgriERP is a great fit for all kinds of Indoor Farming Businesses
AgriERP is the ultimate tool for any indoor farm. It not only automates life inside your farm, but also sets up day/night cycles with LEDs for optimal yield and control over water levels; it can adjust nutrient amounts to perfectly suit any crop type or stage of growth and monitor air flow speeds so plants don't get overheated during warm months while staying cool through autumn chillier!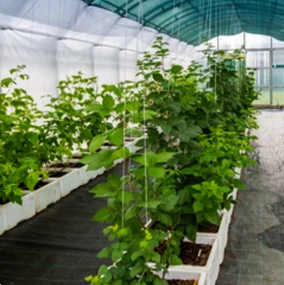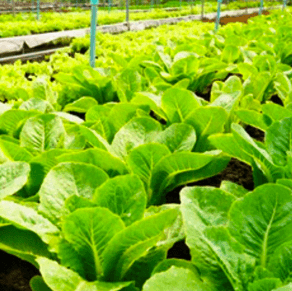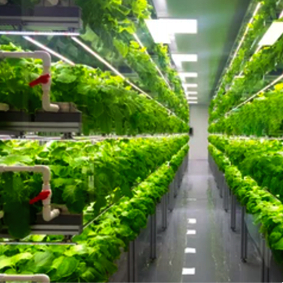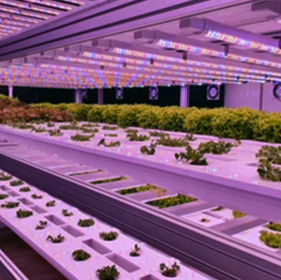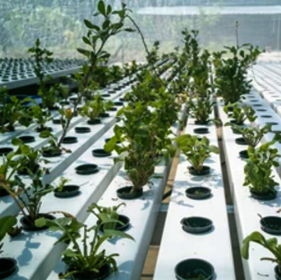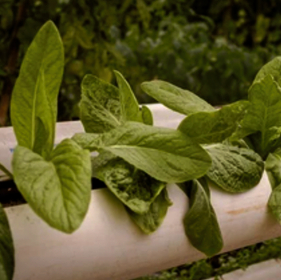 Interested in learning more about AgriERP?
Learn more about our Indoor Farm Management Software by scheduling a demo now!
Some of our happy
customers
Satisfied agriculture ERP customers
using
AgriERP

The team has consistently exceeded our expectations. It felt as if we were working with an onshore team. It was their ability to understand our needs and keep us engaged throughout the entire process that has resulted in an exceptional product and a valued partner.
Johnny McGuire - Product Manager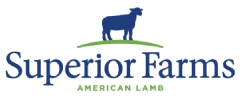 Folio3 team members are a pleasure to work with, Dedicated to their projects , and are handworkers. These traits were all demonstrated while bringing Superior Farms live on the Dynamics. We enjoyed working onsite with Folio3 onsite consultants as they played a vital role in helping our users adopt the system and ensuring timely resolution of issues post go-live. The combination of onsite and offshore resources has been working out really well for us. We look forward to a long and prosperous partnership with Folio3.
Bart Carmichael - Director IT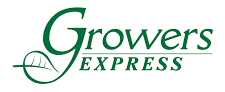 They impressed me by learning a BI tool they did not have prior experience with and in a short amount of time produced analysis reports ready for business consumption. We are excited on the next set of critical reports Folio is working on for us and expect the relationship to continue for the foreseeable future.
William Cheung - Vice President Information Technology
Ready to manage your farm smartly with AgriERP?
 Sign-up for a free demo today or learn more about how AgriERP can transform your farming. Let's work together to make your farm more efficient, productive, and profitable!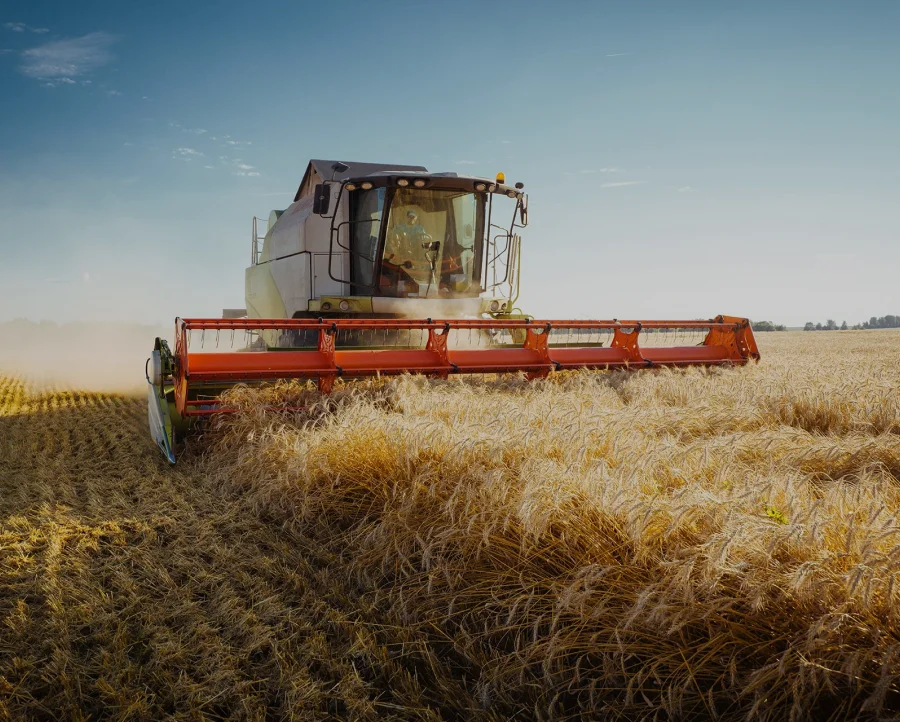 Have Questions?
Get in Touch!