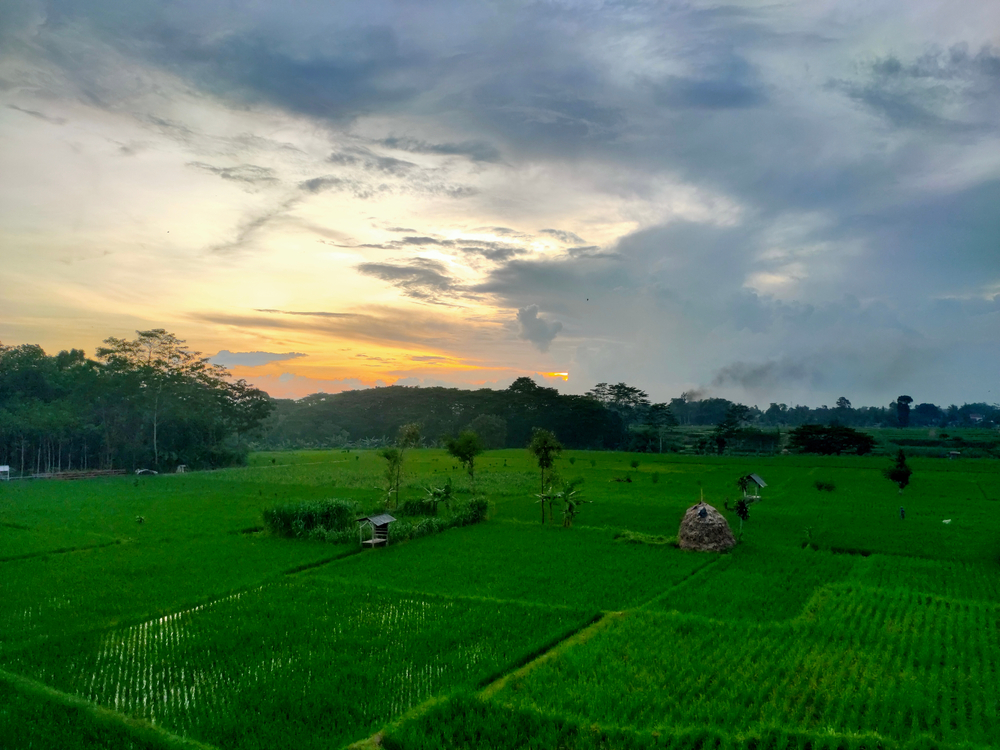 10 Best Crop Management Software for Startups and SMEs in 2023
The agriculture industry has been amongst the most indispensable industries since the beginning of time. 
Developing efficient farming techniques is a foolproof way to ensure a consistent and healthy supply of food for the growing human population.
Due to the need to manage limited natural resources to secure enough produce and profit, one of the most effective solutions available to farmers is crop management. 
A farmer will utilize crop management from the preparation of his seedbeds to the harvest and finally the marketing and sale of his yield. 
So how would a farmer adequately manage his crops given the long duration of this process? 
The most efficient solution is crop management software. 
Crop management software ensures that farmers can organize and control all information relevant to the growth of their crops. 
This condensed information enables farmers to oversee all the factors that affect the growth, yield, and quality of their crops, such as crop condition, farm activities, workers, weather elements, and farming equipment. 
The effectiveness of crop management software increases because of its high customizability. Software ranges from ones programmed for startup farms to those best suited for SMEs (small and medium enterprises).
Moreover, if you own livestock or have an indoor farm software like AgriERP can help automate that too.
Crop management refers to agricultural techniques practiced to improve the growth, development, and yield of crops. 
Crop management begins from the preparation of the seedbeds to the harvest and marketing of produce. Agricultural practices included between this period are all a part of crop management. 
A few of these practices are as follows:
Seedbed preparation

Planting

Fertilization

Pest management

Irrigation

Harvesting

Storage

Marketing 
Software used to aid crop management is, as aforesaid, crop management software.
Crop management software is vital for effective crop management because of the organization and control it offers farmers throughout the entire growth process as well as its specificity to different types of farms. 
Now that the importance of crop management software has been established, let's explore some of the best crop management software for startups and SMEs. 
What are the 10 Best Crop Management Software for Startups and SMEs?
Since crop management software is specific to the type of farm it is being used at, we have condensed the 5 best crop management software apps for both startups and SMEs. 
This includes the pros and cons of each software so that your journey to finding an app that is personalized to your needs is made easier.
5 Best Crop Management Software for Startups
AgriERP is a crop management software that caters to all farm operations. It enhances farm operations by offering multiple features that allow farmers to track the growth of their crops, plan for each harvest, and manage their finances.
AgriERP has one of the most versatile research and development programs in the Agri-tech industry. This is because the app runs on Microsoft Dynamics 365 and can be personalized according to the specific needs of each farm. This makes AgriERP very flexible as it can be used on any scale and serves startups, small farms, and large farms.
It is available on mobile devices which makes it accessible
It allows farmers remote management
It is easy to use and has excellent customer service
It allows financial planning and provides in-depth analysis that helps boost productivity and profitability
It works for all farm sizes
It provides online and in-person training
The only language it functions in is English so global use may be restricted
Agworld is the first collaborative farming solution that allows workers at all levels of the farming process to work together on the same platform. 
Agworld links farmers with operations managers, precision specialists, key stakeholders, and crop consultants so that the crop management process is well connected and more streamlined. 
Agworld also provides an all-in-one easy-to-use cloud-based platform that encompasses document management, data capture tools, farm maps, analytics, logistics, scouting/sampling, and communication tools in a single, centralized space. 
This improves workflow and increases production efficiency by allowing access to relevant information from a single area.
Provides uncomplicated farm information management that makes enables better sharing of farm information, risk management, and more efficient decision making, increasing whole farm profitability

Is suitable for any size of farm business, which allows it to cater to startups 

Provides a digital library related to the latest farming techniques and all relevant legal work

Allows for detailed budgeting with calculation of pre-pay costa and cash flow for a season

The app can be used on the phone which makes it more accessible and user friendly

Excellent customer support, any issue reported is immediately followed up on and resolved
Some functions may make linking data difficult between operations, paddocks, and seasons

Data that you put up can be viewed and used by someone else through the digital library and map functions. This can lead to hijack of operation maps and create ambiguity in data ownership 

Software updates may occur during the busy season which takes extra effort on the farmers' end to learn and implement the new updates
Conservis acts as a center of all the farm's data and provides traceability through real-time record keeping, budgeting, inventory, harvest tracking, and cost of production.
Field data related to crops can be connected to financial data which helps in risk management, cost control, and profitability.
Conservis also offers row crop and permanent crop platforms. This allows for diversifying, which can increase profits in a startup.
It can be used as a tool for input and commodity tracking

The software allows easy access to timely information out of the system 

It is highly personalized and allows the software to adapt based on the needs of the startup

It can be accessed on a mobile device
It is heavily reliant on data input to keep the system updated. The constant input of data is time-consuming and defeats the purpose of the efficiency that the app is supposed to offer to some extent

Some of the features and tools on the app are also complex and require a lot of time to be learnt and implemented
FarmLogs provides software that is aimed to maximize profitability. The app monitors field conditions, tracks expenses, and markets crops all on one platform.
The field monitoring software detects any threats to the yield of crops and logs any activities. It gives access to data like predicted rainfall, yield maps, and soil maps. 
The in-built rain tracking device is very useful in recording rainfall and yield progress relative to it

Provides maps of the land with areas that are not useable. This makes crop planning much easier

Easy accessibility and is user friendly
It may be considered costly (requires 30 USD per month)
Farmbrite is an integrated crop management software that provides a complete farm and livestock record keeping and management system.
Farmbrite helps in resource allocation and organization. It also maintains records of track production and provides insight into current market trends so that decision-making can be smarter, leading to increased profits. 
It tracks down the entire farming process and has coordination graphs that map out what needs to be done in the next stage .

Financial reports present pie charts that show the amount of spending in each sector.

User friendly and easy to integrate into operations.

Good customer service with regular product updates.
All the features may not update together so in some cases new information needs to be added manually, which can be time-consuming.

It can only include one transaction at a time, which decreases efficiency.
Agrimap is a crop management software that aims to improve efficiency, sustainability, and profitability. 
Agrimap features include records, planners, and task lists. The app also includes a search option that provides quick answers to any questions relating to the farm. It also has an option to share information with other users. 
Agrimap also includes an interactive map that connects your farm timeline to your farm map. 
Available on mobile devices which means easy accessibility. This also means the interactive map of your farm can be viewed at any time

User-friendly design

Helps integrate different farm data and provide better alternatives and solutions to problems in the farm. This makes for quicker and smarter decision-making, leading to increased efficiency and profitability.
Measurement of land had to be done manually to update the database. This can be time-consuming. 
5 Best Crop Management Software for SMEs
Granular is an enterprise crop management software that connects the field and the office, making the farming process more efficient and productive.
Granular enables farmer-owners and managers to monitor the entire farming process through their mobiles so that their constant physical presence is not required. 
The software has apps for android and IOS that allow farm owners to delegate tasks to field workers even while traveling. 
The constant channel of collaboration Granular provides means farm owners running SEMs can make informed decisions throughout the year and keep their company stakeholders up to date. 
Granular also offers tools like AcreValue Pro, which helps farmers identify opportunities for land expansion. 
It is a great analytical tool and can break down fields to determine which is the most profitable.

Granular integrated with different farming equipment easily to allow for efficient and complete data transfer. This means that the level of technology used on the farm is not an obstacle for the app.

It is user friendly with excellent customer service.

It is financially beneficial as it breaks down the cost and quantity of each item used throughout the year.
The initial setting up of an account on Granular is a tedious process and can take up to several months.

Significant time needs to be invested in the software to keep information accurate and up to date.
AGRIVI is an information-based crop management software that helps farmers in data-driven decision-making, leading to improved productivity and profitability.
AGRIVI enables farmers to plan, organize and monitor and analyze all field activities. 
AGRIVI boasts one of the most complete set of tools for crop management apps.
 This means that farmers have access to information regarding all aspects of their farm and can gain insight into their overall performance with complete ease. 
AGRIVI provides 7-day weather forecasts and helps plan the entire planting process from tillage to harvesting. 
Moreover, It also hosts an automated pest and disease center that alerts farmers to protect their crops on time. 
Another feature is the built-in report system, which provides important data in PDF, Word, or Excel format. 
The analytical feature also determines why some crops may be growing better than others and how to increase yield and maximize profit.
AGRIVI offers one of the best in-depth farm analytic programs on the market.

Excellent service and customer support.

Easy to use and available on mobile devices.
It only supports key features on its mobile version so far.
CropTracker is an award-winning crop management software with a completely modular system. 
This means that you only need to pay for the modules you need, for example, if you just need spray records, you can only purchase that module. 
CropTracker is built with grower input. It is the only software that covers every aspect of fruit and vegetable growing. 
CropTracker includes crop and livestock management, inventory management, order processing, labor management, pricing management, weather records, and complete traceability. 
It can trace produce from the field to the market.

Easy to understand and use.

Automatically fills out forms for food safety, which saves time.

Accessible via mobile devices and data entry is very flexible, which makes it convenient to use.
The system relies heavily on a stable internet connection.

Stable reception needs to be present for the system to operate.

The system lacks in-depth analytical interpretation of data.
FarmERP is an integrated crop management software. FarmERP can involve multiple users, locations, and crops and can cater to all sorts of agribusiness. 
FarmERP consists of inbuilt business functions as well as in-depth analytical software that helps in decision making and risk mitigation. 
Important modules that compose FarmERP include Admin, Purchasing, Inventory, Planning, Production, Post-production, Biotech, HR, Contract farming, Accounts, Maps, Quality control, and Farm analytics. 
FarmERP is highly specific and can be customized according to the needs of the SME. It also provides intelligent data collected by AI, sensors, and drones. This aids in effective decision-making by increasing the accuracy of information. 
It includes the feature of asset evaluation.

In-depth analytics are provided .

Capable of integration with smart hardware devices.

Useful in large scale field layout planning, scheduling, procurement, and supply.

It provides a history of farming practices adopting, thus highlighting the most productive technique.
Some users felt like the user interface could have been improved and made more comprehensive.
Trimble is crop management software that includes field mapping tools that improve the precision of farming techniques. 
The precision agriculture solutions can be used on most farming equipment and in most terrains. 
Trimble Ag software is the only fully integrated desktop, cloud, and mobile software solution on the market. 
Through automation of critical workflows, Trimble saves time, reduces human error, and leads to more intelligent decision-making. This also makes it a cost-effective option in the market.
Provides real-time tracking and utilization of resources accordingly.

Provides seed monitoring which helps in seedbed preparation and field mapping.

Very customizable, which makes it specific to the needs of the SME.

Increased reliability because it can sync desktop data to mobile and cloud devices for accessibility anywhere.
May work slowly at times due to connectivity issues.

Updates may initially create problems in the synchronization of data.
Conclusion
Whether you run a farm like a startup or an SME, crop management software is an essential tool in maximizing your efficiency, profitability, and sustainability.
 It also renders farm owners more flexibility as tasks can be delegated and managed through collaborative software from any location. 
The type of crop management software you use depends on what you want to prioritize in your startup or SME. 
With the wide range of options available in the market, you are certain to find one that is specific to your needs and helps enhance your crop management. 
But if you unsure and don't know which one to choose it is always a good idea to talk to your local crop management company. 
Not only will your local crop management company help you with your selection but they will also work with you on a strategic level to make your crop production safer and more efficient.