AgriERP – Bulk Crop Management Software
The most comprehensive crop management software for Agri Businesses.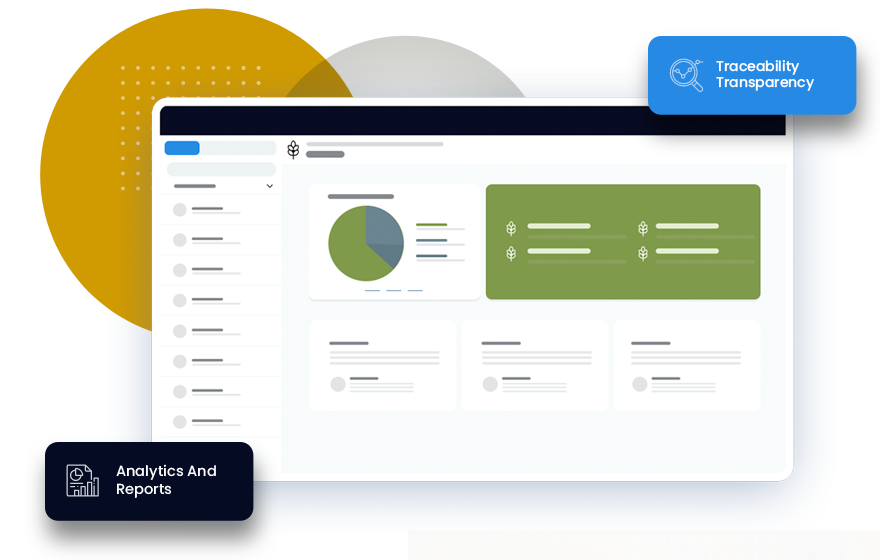 AgriERP, the leading
Crop management software

for fruit and vegetable growers.
The AgriERP system will help you keep accurate records and measure performance, as well as track labor to optimize efficiency.
We help farmers and packers by providing easy-to use farm management apps that make their lives easier. We've helped thousands of growers, packers, associations (of all sizes) since 2010 with our desktop and mobile farm record keeping solutions for an enhanced productivity level as well as optimized operations!
Farm management can be challenging, but it doesn't have to feel like an impossible task. From harvest tracking and labor tracking to pack house and distribution system, AgriERP is a complete solution comprising of apps that will help answer all of those pesky questions about who did what when on farm today without any headache.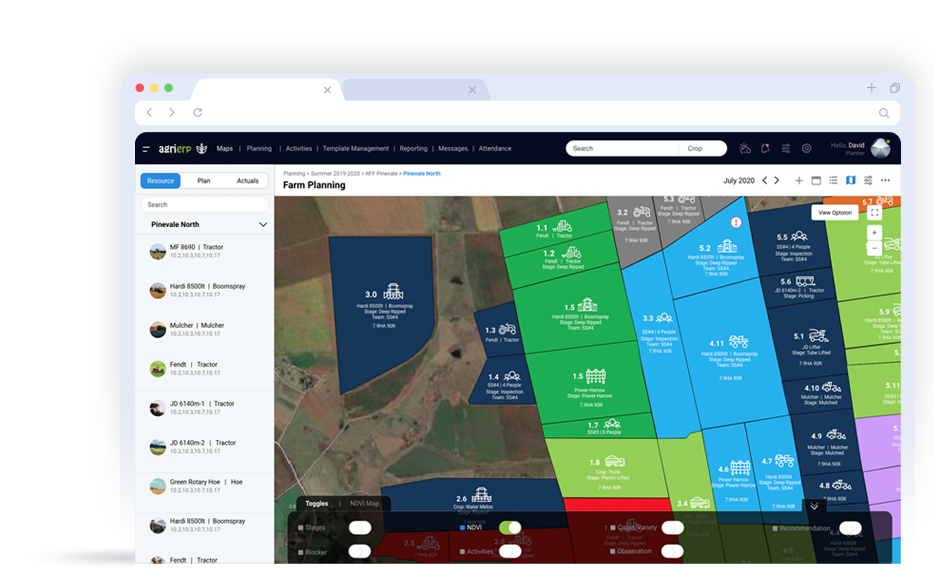 Our Crop Management Solution powered by Microsoft Dynamics 365 provides an all-in-one solution for all of your farming needs. Whether you are an individual farm owner or one the biggest corporations in the world, we have something that will suit whatever size and scope!

Easy
Record-Keeping
AgriERP is the only digital farm management solution that makes it easy to record your spray, employee and harvest activities as they happen. With AgriERP's cloud-based features like Spray Timer & Activity Logger there are no more excuses for not having accurate records!

Scheduling
& Assigning Tasks
Keeping track of tasks on a farm can be difficult. With AgriERP, you'll never forget or duplicate any work again! Create your own schedule easily with our thousands of templates to choose from - it's easy as pie!

Work Crew Communications & Activity Tracking
A connected team is more a productive team. Monitor, assign tasks to, and communicate with your employees in real-time.

Reporting
& Analytics
AgriERP makes it easy to track and understand your farm's progress. You can quickly generate reports that will help you stay on top of things, all while shaving days off any type audit process!

Traceability
& Risk Management
With a single click, we'll show where any given product came from and who is responsible for it - right down to the block level! This way if there's ever an incident with food safety requirements then our detailed traceability reports can be created quickly so as not disrupt business operations too much during unfortunate events like recalls

Comprehensive
Support
Our support team is ready to help you with any questions or concerns about AgriERP. From setting-up and customizing to support and troubleshooting, we'll make sure your Crop Management Solution works perfectly!
Check AgriERP in action now!
Let our experts walk you through the AgriERP system, and answer any questions you have.
Why Use our Crop Management Software – AgriERP?
Growers will be able to improve their productivity and operational efficiency with our crop management software. It allows them keep track of all records, monitor the progress on produce growing season-long or just in certain areas for an individual shift, monitor when chemicals should be applied so it doesn't interfere too much with other tasks at hand – even schedule production practice events! The data collected is incredibly helpful if you want make smart, real-time decisions instantly.
Improved Profitability
AgriERP enables growers and employees to easily view costs of production, from initial planting through harvesting. With our crop management software, growers and farm employees have the ability to view accurate data on all aspects of their business. With this information at hand it becomes simple for them make decisions which increase profitability and operational efficiency.
AgriERP is a cloud-based ERP platform that aims to help farmers improve their profitability by increasing efficiency, reducing costs and increasing profit margins.
Improved Productivity
Mobile, Cloud-Based Crop Management
Powerful Reports
Improved Traceability
Comprehensive Crop Management
Interested in learning more about AgriERP?
Learn more about our Crop Management Software or book a Demo with our experts now!
Some of our happy
customers
Satisfied agriculture ERP customers
using
AgriERP

The team has consistently exceeded our expectations. It felt as if we were working with an onshore team. It was their ability to understand our needs and keep us engaged throughout the entire process that has resulted in an exceptional product and a valued partner.
Johnny McGuire - Product Manager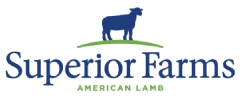 Folio3 team members are a pleasure to work with, Dedicated to their projects , and are handworkers. These traits were all demonstrated while bringing Superior Farms live on the Dynamics. We enjoyed working onsite with Folio3 onsite consultants as they played a vital role in helping our users adopt the system and ensuring timely resolution of issues post go-live. The combination of onsite and offshore resources has been working out really well for us. We look forward to a long and prosperous partnership with Folio3.
Bart Carmichael - Director IT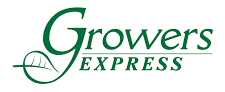 They impressed me by learning a BI tool they did not have prior experience with and in a short amount of time produced analysis reports ready for business consumption. We are excited on the next set of critical reports Folio is working on for us and expect the relationship to continue for the foreseeable future.
William Cheung - Vice President Information Technology
Signup for a
Free Demo


today and start managing your business on the go